After a nice breakfast in the dunes near Tornby I went to the harbour of Hirtshals to check out the availability of ferry tickets to Kristiansand. The plan was to sail off the next day and spend an other night at this nice spot in the dunes. After gaining the required information the conclusion was that sailing off the same day would be cheaper, probably because it's a Thursday and not a Friday. So a ticket was bought for the evening ferry. Enough time was left to check out Skagen, a cute though touristy town in the north eastern tip of Denmark.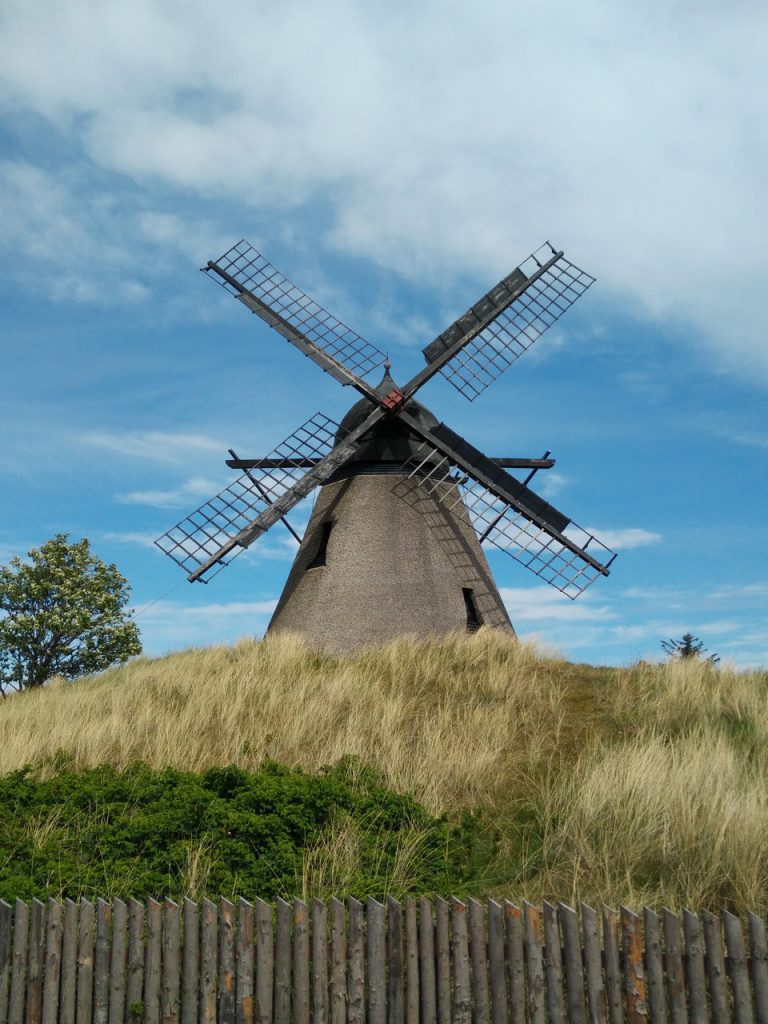 North of Skagen, on the beach, the most northern spot of Denmark is located, which was not per se impressive, but when one is nearby is nice to tick off, so I did.
On the way back to the harbour I still had enough time to prepare a proper meal. In the meantime and I hid some bottles of alcohol and beer throughout the car, it would be a waste to throw away and I din't know how strict Norway customs would be with checking the car.  Don't forget that Norway is not part of the EU, though they are part of the Schengen agreement. Also I filled up on fuel and did some groceries back in Skagen.
The ferry to Kristiansand left on time and just after midnight I arrived in Norway. Of course I was picked out of the line to answer some questions about my plans in Norway and which goods I took with me. Since I gave the right answers (6 cans of beer and 6 bottles of wine) on the amounts of alcohol I was carrying with me I was easily waved trough. No questions were asked about fuel, so In the end I could have filled all my jerrycans in Denmark.
I quickly drove to a spot which I thought would be suitable to spend the night, the parking of the Kristiansand Cannon Museum just west of the city. Indeed it was a very quiet spot. Some 20 minutes later a VW van arrived who also came from the ferry and heard of the spot from friends, so it seemed to be regularly used by other travellers.
This morning I checked out the guns and its surroundings, quite an impressive site. The museum was still closed, so I could just walk around without any questions asked. For today I'm planning to drive to Stavanger.