It has already been more than a week since I left Amsterdam, so time for my first travelogue about this Amsterdam to Sydney adventure. And since most of the first days since I left were filled with farewell activities this one will be more of a personal kind.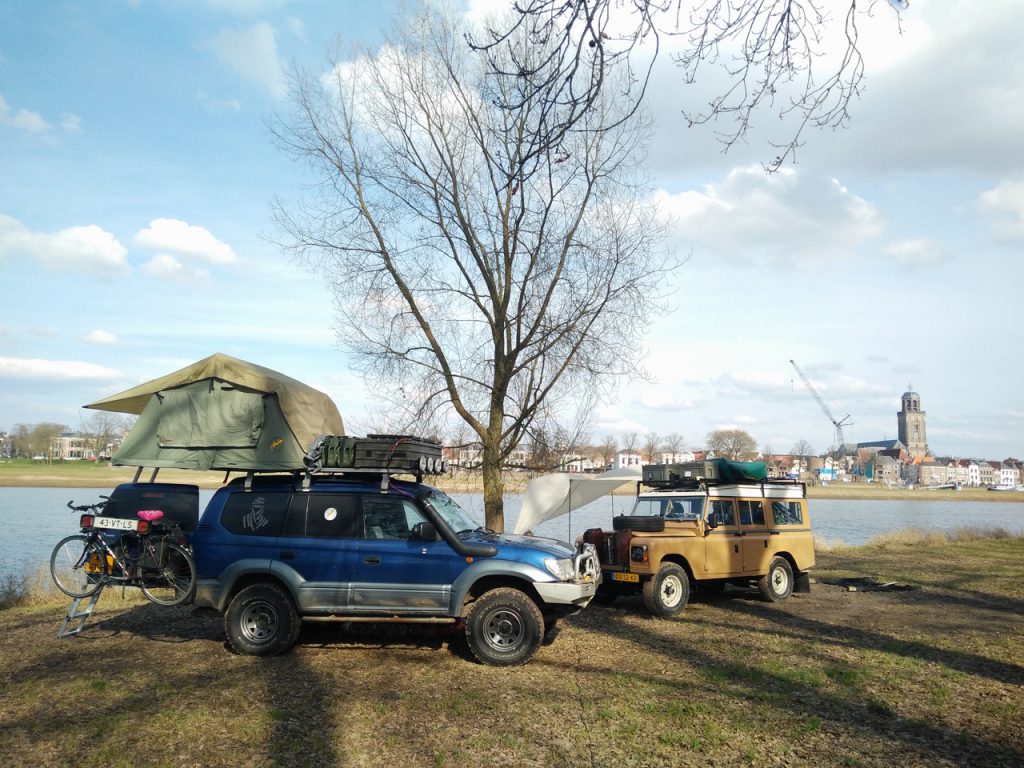 The farewell events started on Thursday night with farewell drinks. Many close friends attended but also some which I hadn't seen in some time or with who I only am in touch trough social media. It was a jolly evening and obviously Dutch presents like liquorice and genever were presented.
The day after, part two of the farewell events started, being a farewell camp over the weekend and easter holidays. All friends were invited to come to City Camping Deventer and stay for one or more nights and joint the activities like a city walk, cycle tour and easter fires all glued together by barbecues, drinks, campfires and some more drinks. A big shout out goes to my friends who challenged the cold and showed up.
Some of the more memorable things I like to mention are the first night where more than 10 friends showed up including my dad and where we had a big barbecue, beer tasting and Belgian waffles were made over the campfire, and the second evening where we ended the pub crawl earlier than planned due to upcoming rain forecasted but which we continued at the camping with campfire till half 3 at night and singing karaoke of Dutch folksongs.
On Monday evening all friends had left the party, the last good byes and farewells were exchanged and I was on my own, on a camping in Deventer.
Tuesday morning I woke up early to break up camp and solve one last task, arranging an International Drivers Licence (IDL). Since a Dutch IDL is only valid for one year, unlike most others which conform to the Geneva convention and are thus valid for three years, I waited as long as possible to get one. (So long for International part of the IDL) At the ANWB shop in Deventer they were very helpful in creating a workable solution for future IDLs since I won't be able to apply for a new one while I'm traveling. How this will be solved I'll share with you in a different blog post.
Before I finally drove away from the campsite in Deventer I filled up my jerrycans with fresh water only to find out that my new LifeSaver Jerrycan was leaking on one of the seams! I immediately contacted LifeSaver customer support by email but also this story will be covered in a separate blog post.
A big thank you goes to my good friend Sander who arranged an important part of the Farewell Camp. Well done!