Tonight is my last night in Europe, during the last 10 days I crossed Spain, successively the Pyrenees, Pamplona, ​​Madrid, Granada and the Sierra Nevada.
In the Pyrenees I drove through the mountains, between cows, rivers and farms. Because there had to be refueled, I decided to go to Pamplona on time. Unsuccessfully I tried to book an AirBNB, thus finally wildcamping again, however this time in a quiet street in the city. The next day I discovered Pamplona, a nice little town with beautiful city walls, forts and other antiquity.
Then, en route to Madrid and searching for a campsite on the way, which once again proved to be close, thus wild camping again. Day two toward Madrid suddenly a high-pitched tone came from under the hood, just when I was taking over a truck. A hose clamp of one of the intercooler hoses was broken off. Fortunately, I could buy a spare one at a fuel station nearby and fix the matter. I arrived in Madrid mid-afternoon, parked the car outside the city ring road and walked to the city. In Madrid I took an AirBNB for two nights and visited the Reina Sofia museum. It was nice sunny autumn weather, so I also walked a lot through the parks and the city.
On the way to Granada I found a campsite that was actually open, and in Granada I stayed again for two nights in an AirBNB, with a fantastic view of the Alhambra and the city, and visited the Alhambra. Very impressive and very worth the visit. Furthermore, a nice city with lots of bars and always a tappas with your drink, that's the good life.
After having had enough city life and culture, I've checked out the Sierra Nevada, where I reached a cold and rugged camp at 1400 meters. The first night was spooky; hail, thunderstorms and heavy rains. My four seasons duvet has proven its worth this night. The next day the bad weather finished at the beginning of the afternoon, so well dressed I made a very beautiful walk to 2000 meters, above the snow border, and enjoying winter scenery. Unfortunately, due to the clouds there weren't any views, but that dis not spoil the fun. Day two in the mountains I spent fine tuning the interior, connecting and assembling some things and getting everything ready for the crossing to Africa.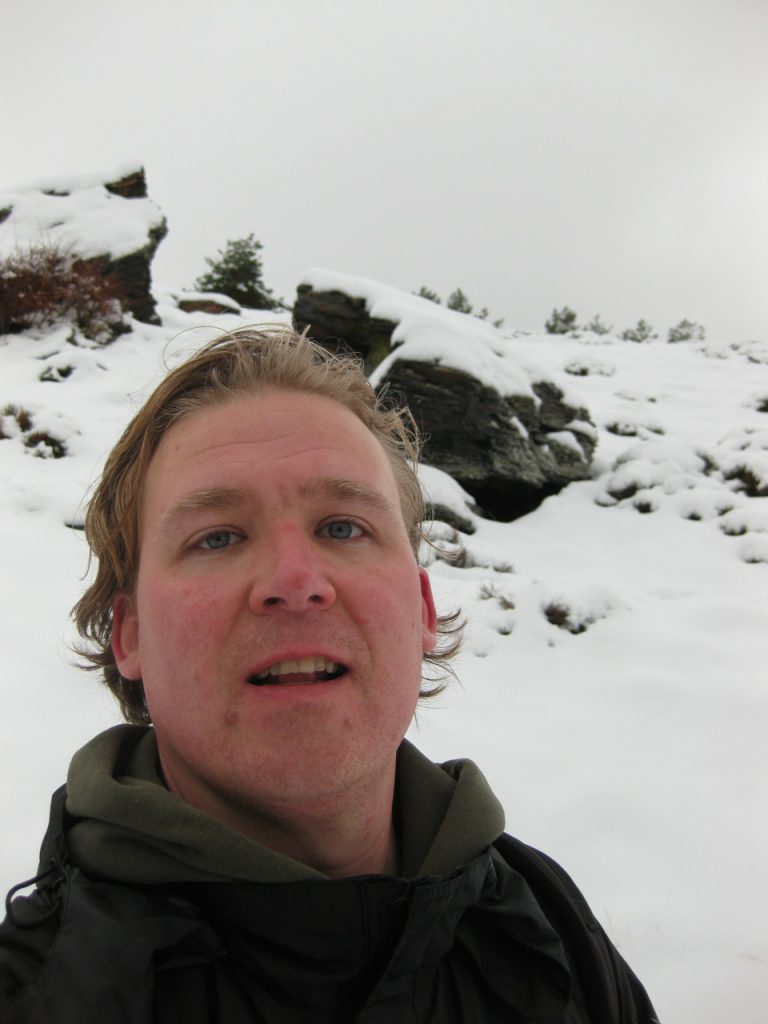 After three cold nights in the Sierra Nevada I drove through the mountains, and even a little off road, to the coast and along the sea to the south, a beautiful route.
Meanwhile 25 km of Algeciras I have found a campsite and tomorrow will make the crossing to Morocco where the real adventure begins.