After a good night sleep and some breakfast at this amazing spot on the beach I took my bicycle to explore the island of Møn a bit further.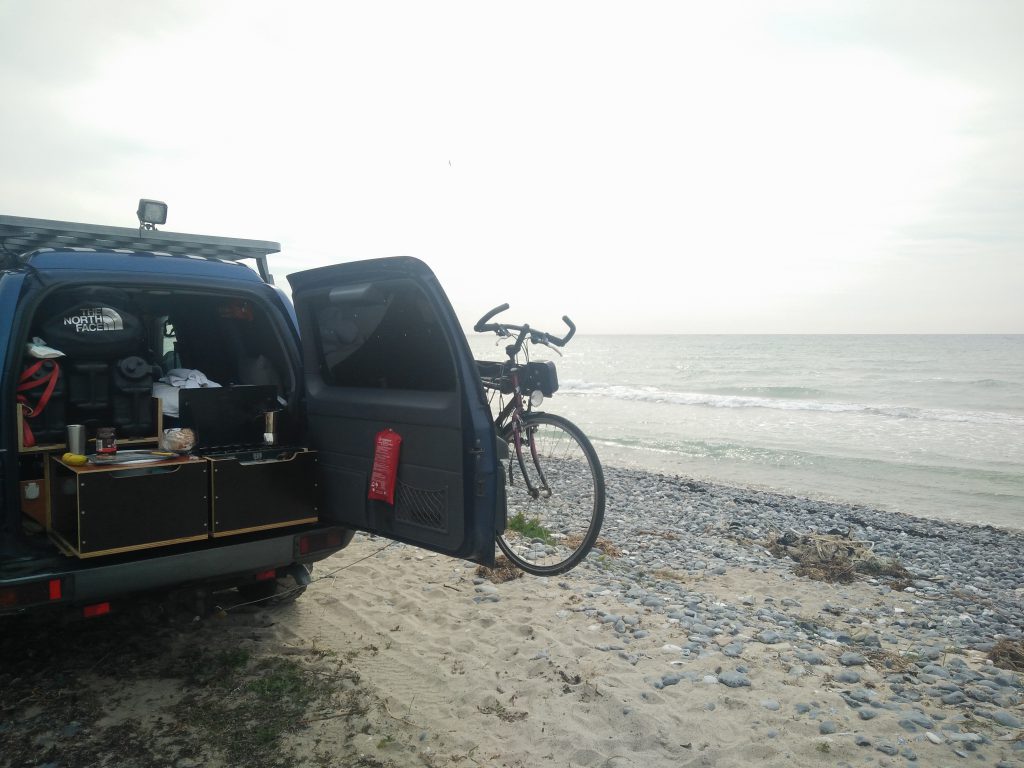 The destination of my trip was the UNESCO World Heritage site cliffs of Møn, large white chalk formations rising up from the sea which were formed about 5000 years ago when the chalk rich deposits from seashells and other ocean dwellers raised above sea level due to the lifting of the ocean floor. In the deposits exceptional evidence can be found for the Chicxulub meteorite that crashed into the planet at the end of the Cretaceous, about 65 million years ago. This caused the most remarkable mass extinction ever, responsible for the disappearance of over 50% all life on Earth. The actual site of this crash is off the coast of Mexico's Yucatán Peninsula, however the cloud of ash formed by the impact of the meteorite can be found back in the chalk layers as well al fossil records of fauna recovery after the mass extinction.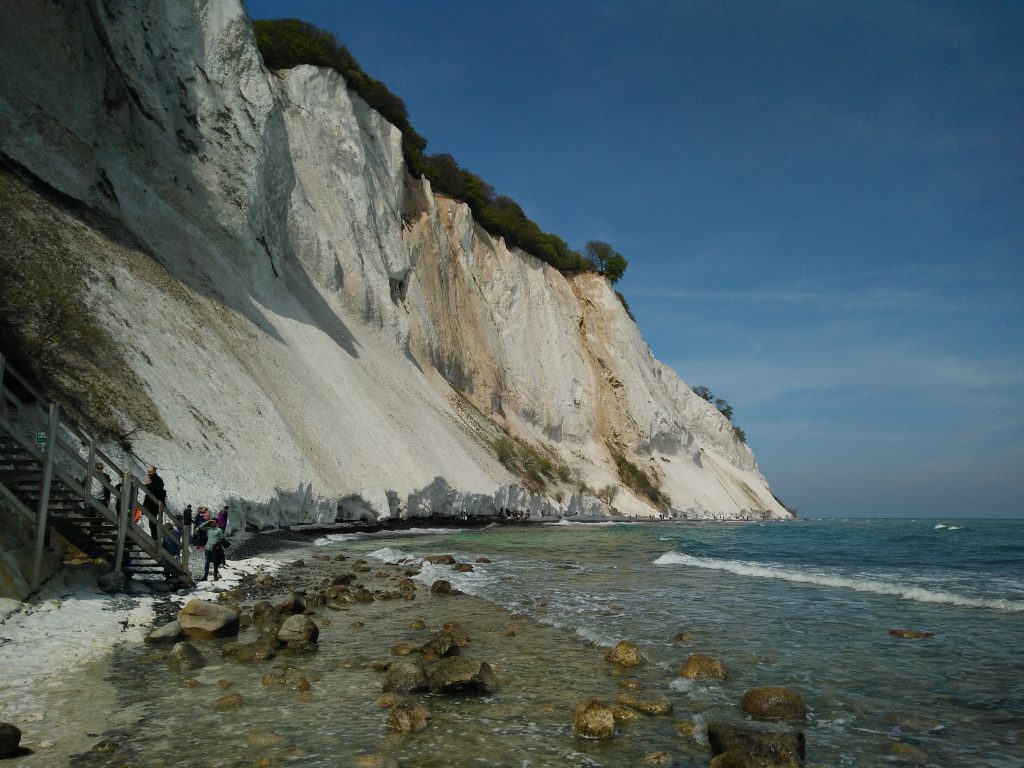 I continued my bicycle trip over the island and passed a parked fellow Land Cruiser along the way, all the way from Indonesia!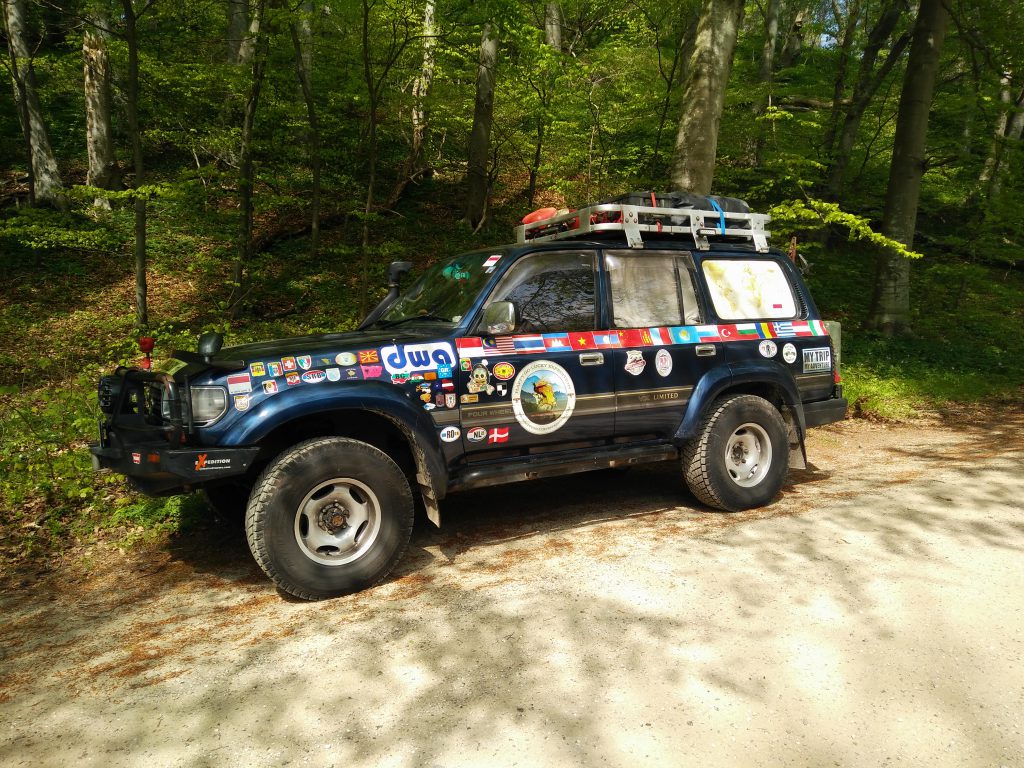 Back at the primitive campsite the place became quite crowded, most probably because it was a Friday evening. After dinner the atmosphere became quite cozy at the campfire, bread and sausages were prepared on a stick above the campfire and drinks were shared.