Today didn't really meet my expectations, unfortunately. I started the morning at the nice beach side spot where I spend last night and went to visit Odense, the birthplace of Hans Christian Andersen. Unfortunately the whole city centre was under construction. Not a single piece was kept untouched.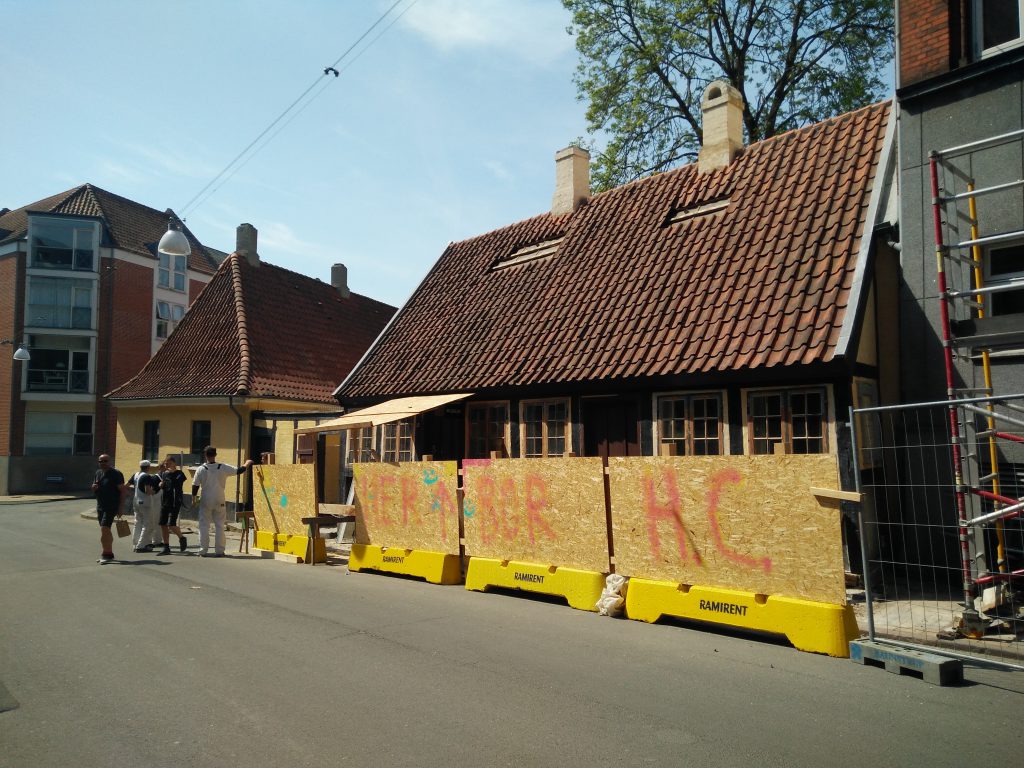 I continued to Rømø, where I should be able to camp on the beach, at least that's what I was told. I arrived in the afternoon, just to find out that it was not allowed.
Eventually I ended up on a parking area along the road, not really what I was expecting when I started this morning, but it did the trick.