After wild camping next to the Rhine I continued my journey to the Bodensee. On the way I made a stop at Messel pit, a disused shale quarry. Many fossils have been found here which earned it a UNESCO World Heritage Site listing. At the local museum you can learn about it's history and findings.
To get there was quite a challenge as Brutus is not allowed to cross Darmstadt due to environmental regulations. Of course my navigation system was not able to take those regulations into account, thus was trying to send me trough Damstad regardlessly. In the end I got there, but if you have an older car I don't think visiting Messel pit is worth the effort, it's hard to get to and there are actually not many original findings in the museum.
Afterwards I continued south towards the Bodensee and found myself a nice place in the woods to wild camp.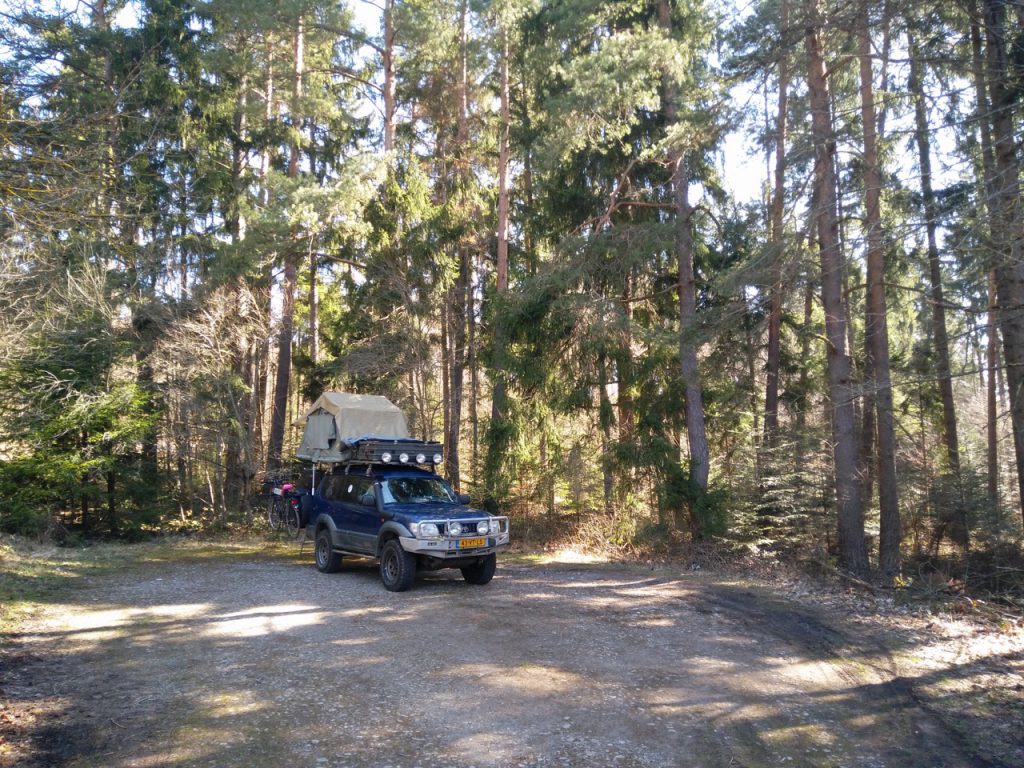 The next day I would meet my long time friend Marcel, who lives in Switzerland, near the Bodensee. Unfortunately things went a bit different than planned and my friend was delayed. So much so that we were only able to meet for 15 minutes. After this quite disappointingly short get together I made myself a barbecue and spend the night in the car.
The day after my friend made up for the brief meeting the day before and we walked and talked for a couple of hours along the Bodensee, so all ended well eventually.