This night I was invited by Alf from CouchSurfing to spend the night on his couch and to join him to the Nattjazz festival, but I first explored the city of Bergen by myself on the bicycle.
I parked the car close to Alf's home and from there cycled to the city centre which was about 10 KM downhill. At the tourist information I picked up a cycling route which al in al took a couple of hours and gave a good sight of the city.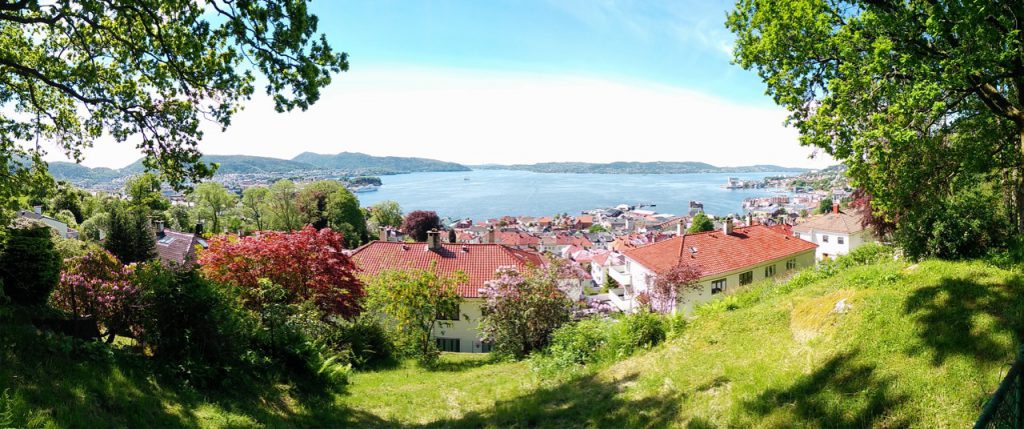 Of course the old wharf of Bergen, Bryggen, was also include in the tour and, due to the UNESCO World Hertitage Listing, is the most wel known part of Bergen. The area dates from the 14th to the mid-16th century and was of importance as part of the Hanseatic League's trading empire. Many fires have destroyed the characteristic wooden houses of Bryggen so probably none of the about 60 houses really date from the mentioned period but it looks very nice nevertheless. A particular nice building was the former fire station which was also part of the tour.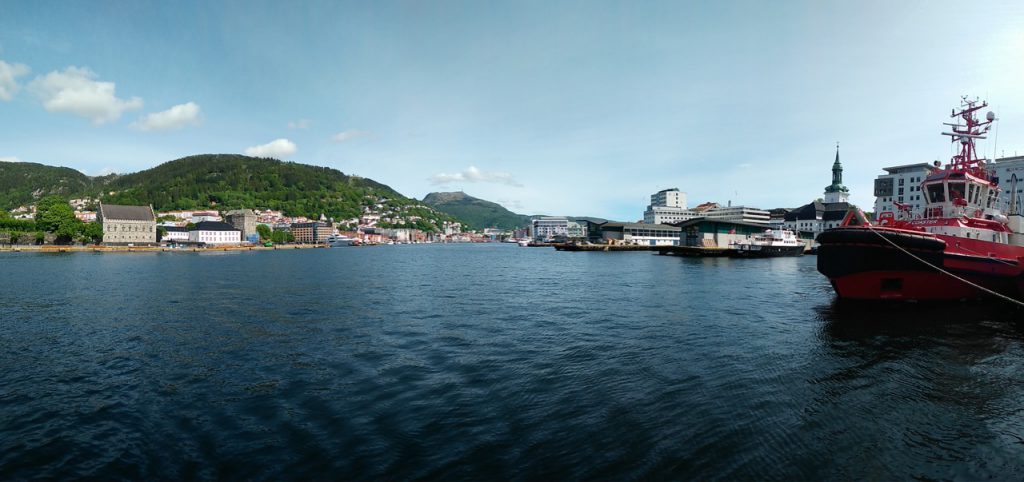 At the end of the afternoon I went back to the car and met Alf which had prepared a barbecue. Afterwards we went back to the city where the Nattjazz festival was going on in the United Sardine Factory, an old fish factory which was now transformed into a music venue. The main act for the night was a performance by Oumou Sangaré and her band. Oumou Sangaré is a Grammy Award winning singer from Mali and together with her band she created an African Atmosphere. Some good memories to the Festival sur Niger which I attended in Ségou came to mind.
We visited some other performances, from experimental to more classical and instrumental Jazz. Also this was my first time going out in Norway, and since everyone warned be about the costs I was a bit cautious. Yes, I can confirm drinks are expensive, however you do get a proper drink, not a lousy "vaasje" so in the end I didn't spend much more than a night out in my hometown Amsterdam.