On Saturday we made it to Fano, another Italian town with a nice old center. We rented a magnificent apartment close to the old city wall and were quickly enjoying our first beer on the local square. Later we checked out the beach, harbour and old town.
As it was still quite early, at least for Italian diner time standards, all restaurants were still empty, we decided to check out some of the local Italian wines at a small cafe. To accompany the drinks a large plate with great snacks was presented which we attacked upon as we skipped lunch and the various alcoholic beverages were already working out their tricks. When it seemed to be dinner time, the local Italians were making their way to the restaurants, we were faced with first world problems; all restaurants were fully booked and we obviously didn't make a reservation. After checking out even the cheaper pizzerias we ended up with take-away pizza and drinks. At the apartment no corkscrew could be found, which was unbelievable as to our understanding Italians were lurking wine all the day. After a thorough search in all the cupboards and cabinets the problem was quickly solved with a make shift solution using a screw and a pair of pincers.
The next morning the owner of the apartment kindly brought us to Fano Airport where It looked like spring, all blooming dandelions in the grass, in October.
We flew to Slovenia, passing Venice along the way.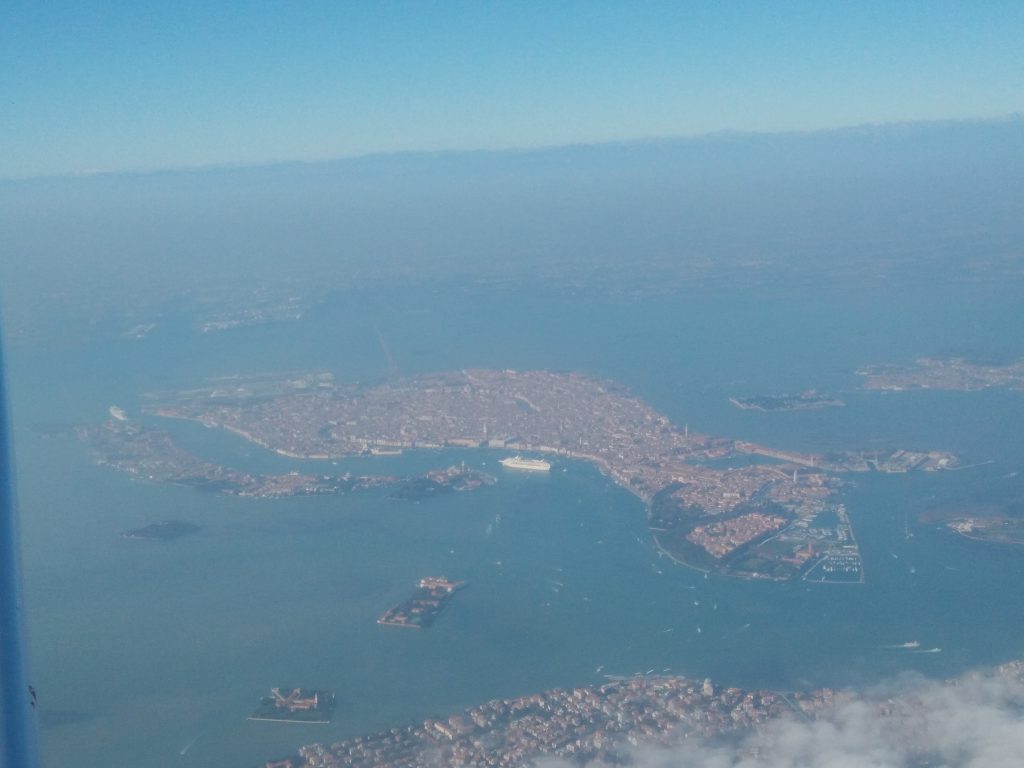 The city of Portorož is a touristy resort town, quite sleepy off season. We found a cheap but well equipped studio which was located up hill and had a nice view over the bay. We didn't stay long though as we wanted to walk to the town of Piran. Portorož and Piran are attached by a long boulevard along the sea, and it gave a good vacation feel to walk there. Along the boulevard restaurants and side walk cafes, where along the way some beers needed to be emptied. Later in the evening we went to one of the restaurants along the boulevard, where the food was honestly not very impressive. Italian cuisine is obviously better, as we also found out at an ice cream parlour where we went after dinner. You get what you pay for.
Today we continued our trip to Hungary. The airport of Szombathely, is quite an interesting one as the bumpy grass field is behind the local prison. I had a bit higher expectations of the city as it supposedly is the oldest city of Hungary and founded by the Romans. Not much of that history can be seen except for a reconstructed temple.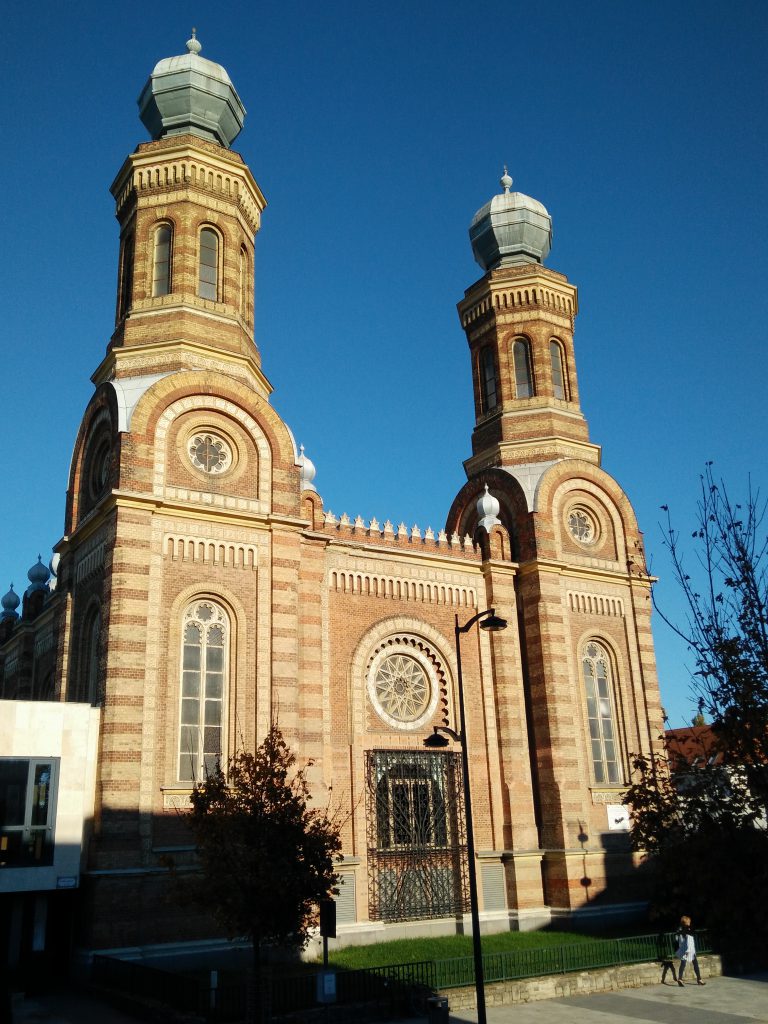 The hotel we stayed at was thirteen to the dozen, not exceptional, and not really a good bargain either. The Italian restaurant we went made up for that, although I make a better melanzane if I may say so…